10 Best AI Website Builders (September 2023)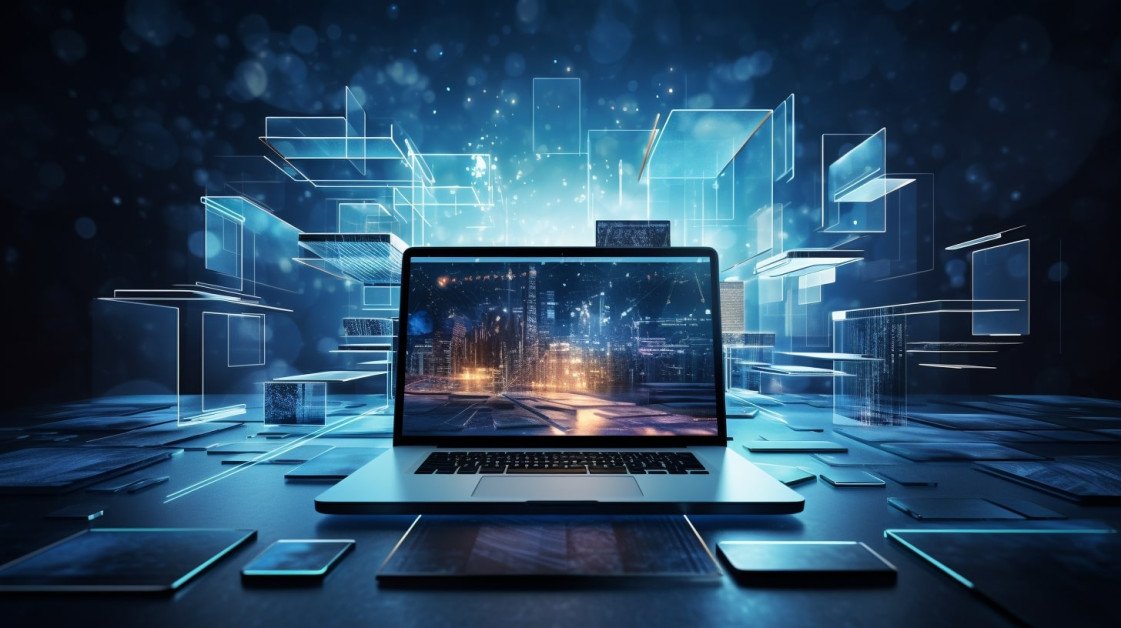 The landscape of website building has undergone a radical transformation with the advent of artificial intelligence (AI). Gone are the days when you needed to be proficient in coding or reliant on web designers to build your site. Now, AI-driven platforms can help you construct a compelling online presence in a fraction of the time, with far less effort.
In this blog, we will take you through some of the best AI website builders available today that offer unique features tailored to suit diverse needs.
CodeDesign revolutionizes the way you approach website development by ingeniously utilizing AI technology. Gone are the days when you needed a deep understanding of HTML, CSS, or JavaScript to build an attractive and functional website. CodeDesign simplifies the whole process, effectively doing away with the need for manual coding. This allows businesses and individuals to focus more on what truly matters: curating high-quality content and establishing a strong brand identity.
What sets CodeDesign apart is its versatility—it caters not only to budding startups who need a budget-friendly solution but also to larger enterprises seeking to maintain a sophisticated online presence. Whether you're launching your first website or revamping an existing one, CodeDesign's user-friendly interface and cost-effective pricing model make it a highly attractive option in the crowded marketplace of website builders.
Features
All your assets and components are stored securely in the cloud.
The platform comes with built-in SEO capabilities.
You can either publish your website on CodeDesign's platform or export it as code.
No need to use an external database, as CodeDesign provides its own relational database.
Retain older versions of your website for future reference.
Designed for both designers and developers to work together seamlessly.
If you aren't satisfied with the initial design, the platform allows you to regenerate it using AI.
Revamp your content to make it SEO-friendly and engaging with the AI Magic feature.
Hostinger's AI Website Builder isn't just about convenience; it's about redefining what convenience in website building means. The platform is designed to guide you through the setup process so intuitively that you could potentially have a fully functional, customized website ready in about a minute. This makes Hostinger an incredible asset for those who need to get online fast without compromising on quality.
In addition to its renowned hosting services, Hostinger complements its offerings with an array of advanced AI-driven features. These tools, ranging from AI-assisted copywriting to intelligent analytics, empower you to add sophisticated elements to your website effortlessly. Given the fast-paced world of online business, having a quick-to-launch and reliable website builder can be a game-changer. Hostinger fits this mold perfectly, serving both tech novices and small businesses with a platform that is as efficient as it is powerful.
Features
Generate a full website by simply filling out a few form fields.
Websites are automatically optimized for mobile devices.
Customize your website easily without any coding.
Create compelling content effortlessly.
Create a unique logo within seconds.
Built-in tools to optimize your site for search engines and understand user behavior.
Comes with tools to set up an online store.
Choose from over 100 premade templates.
Divi AI takes the WordPress website building experience to new heights. Integrated into the Divi theme and page builder plugin, Divi AI employs machine learning algorithms to understand your website's context. With a single click, you can generate content and images that are not just stunning but also relevant to your brand. Imagine having a copywriter, digital artist, and photographer constantly at your disposal; that's what building with Divi AI feels like.
The platform's AI Content Writer generates text that aligns with your website's existing context, allowing you to populate new pages effortlessly. The AI Image Generator creates captivating visuals, while advanced image styles and text prompts let you refine existing imagery. Divi AI is more than just a builder; it's a full-fledged web design assistant.
Features:
One-click AI content generation
AI-powered image creation and refinement
Contextually relevant text generation
Built-in AI copy editing options
Prompt generator for content suggestions
Capability to generate full blog posts based on specific keywords
Durable.co takes website building to unprecedented heights with its AI-driven capabilities. Imagine inputting only your location and business type and having a full-fledged website created for you in mere seconds. Yes, Durable makes that happen. The platform's AI technology automatically populates your website with essential elements, including content, images, colors, icons, and even a business location map and contact forms. This makes Durable the epitome of user-friendliness, ideal for those who are venturing into the digital world for the first time.
What sets Durable apart from its competitors is its robust set of dynamic AI features. Beyond just creating a website, it offers integrated search engine optimization (SEO), automatic content creation, and even business name and ad copy generation. Essentially, Durable goes beyond being a mere website builder; it acts as your personal digital marketing assistant.
Features:
AI-generated content, images, and design elements
Built-in SEO and content creation
Business name and ad copy generation
Three-click website launch
Easy customization with no code required
Analytics for performance tracking
Integrated marketing tools including AI copywriting and CRM
Wix ADI sets the standard for intelligent website creation. The platform initiates the building process by asking you basic questions such as your logo and website name. Your inputs help Wix ADI's AI algorithms generate homepage designs tailored to your preferences. The platform doesn't just stop at initiation; it extends the power of AI into an intuitive editor. With a drag-and-drop interface, you can effortlessly customize every nook and cranny of your website, from color schemes to adding new elements.
What makes Wix ADI stand apart is the sheer volume of AI-powered features you can access directly from the editor via the Wix App Market. From AI content generators to SEO optimization tools, Wix provides a plethora of options to supercharge your website's capabilities.
Features:
AI-driven design based on user inputs
Intuitive drag-and-drop editor for effortless customization
Extensive Wix App Market offering a range of AI-powered add-ons
Customizable design elements including buttons, videos, and contact forms
AI SEO optimization tools for better search engine visibility
SITE123 has garnered a reputation for its user-friendly interface and straightforward design process, largely due to its cutting-edge AI site generator. Once you decide to launch a new website, the platform provides several project templates like an online store, blog, or business. Simply input your brand name, and voila—a fully functional yet minimalist website is generated. All that's left for you is to make minor edits and personalizations.
While the platform doesn't boast a diverse array of AI features, it does offer a robust plugin section. This includes Mailmunch, an AI email subject line generator, as well as an extensive app market with tools for form building, appointment scheduling, shopping carts, and more. The editor itself is also designed for simplicity, with customization options neatly laid out at the top for easy access.
Features:
AI-based automated site generator with project templates
Simple editor interface for effortless customization
Rich plugin section for extended functionality
Extensive app market to add features like form builders and shopping carts
Jimdo leverages AI to streamline the entire website development process. To get started, you'll answer a series of questions about your goals and design preferences. Based on your responses, Jimdo not only creates a website but also optimizes it for different devices. One standout feature is the platform's ability to utilize publicly available business information to generate relevant content for your site.
While Jimdo might not offer the design flexibility of some competitors, it makes up for it with its suite of tools. Beyond just building web pages, Jimdo allows you to set up an online store, integrate Google Analytics, manage business listings, and even design logos. The platform also recommends which pages to include and offers customizable design elements like color palettes, fonts, and button shapes.
Features:
AI-driven multi-page site creation optimized for different devices.
Capability to use publicly available business information for content generation.
Built-in tools for setting up an online store, Google Analytics integration, and more.
Customizable design elements including color palettes and button shapes.
Framer AI revolutionizes website building by using text prompts to generate entire designs. Whether you need a landing page or a dynamic blog with built-in CMS, simply type what you're envisioning, and the platform's AI capabilities will bring it to life. If the initial design doesn't align with your taste, a simple click lets you shuffle through alternative AI-generated designs for each element.
Built to resemble popular design tools like Figma and Webflow, Framer AI offers an intuitive, no-code visual editor. The AI technology can generate copywriting and images on the fly, significantly accelerating the design process. Moreover, the platform prioritizes SEO and performance, giving your website a strong start. The platform even lets you integrate with popular third-party apps and offers varying plans to suit different needs.
Features:
Generate full websites or individual elements via text prompts.
On-the-fly AI-generated text and images.
Intuitive no-code interface similar to Figma and Webflow.
Comprehensive SEO and performance optimization.
Free and premium plans with varying features, including analytics.
Bookmark employs AiDA, their Artificial Intelligence Design Assistant, to help you effortlessly build professional websites tailored to your needs. AiDA simplifies the design process and also provides insights for on-page content optimization. The platform can even translate your site into multiple languages, broadening your reach.
Aside from its speedy AI design capabilities, Bookmark lets you engage in more traditional website building through its drag-and-drop interface. The platform is particularly useful for creating responsive e-commerce stores and blogs, and also offers tools to manage customer websites effectively.
Features:
AiDA for goal-based website creation.
Drag-and-drop builder for manual design.
Build responsive e-commerce sites and blogs.
On-page content optimization and multilingual support.
What sets TeleportHQ apart is its unique wireframe AI functionality. Designers can upload mockups or wireframe designs, and TeleportHQ's AI scans them to automatically generate interactive templates. This eliminates the need for manual coding, allowing designers to focus on creativity.
TeleportHQ isn't just about automation; it offers extensive customization features. You can inject custom HTML and CSS, making it ideal for designers who want a more hands-on approach. Whether you're a seasoned professional or just starting, TeleportHQ has the tools you need to manifest your creative vision.
Features:
Wireframe AI for automatic template generation from mockups.
Custom HTML and CSS options for advanced customization.
Additional features like built-in ChatGPT, mockup analyzer, and versioning.
AI-Driven Web Design
The landscape of web design and development is undergoing a transformative shift, fueled by the capabilities of AI. From automated content generation to intuitive design interfaces, AI website builders are not merely a trend but a significant step towards democratizing web development. Whether you're a complete beginner or a seasoned developer, these tools offer a broad range of features and levels of customization to suit your needs.
Each platform brings its unique strengths to the table. These tools enhance efficiency, streamline workflow, and open new avenues for creative expression. With such AI-driven tools, the future of web design looks not just promising but astonishingly accessible.