Tennis Champion Used AI to Help Win Wimbledon tournament
Amanda Loudin wrote for OneZero how current Wimbledon champion Novak Djokovic used the help of AI to help him win a grueling 5-hour championship match against Roger Federer.
Ed and Andrew Frazelle, a father and son team, who are the owners of RightChain, advanced supply chain optimization, planning, and analytics software company based in Atlanta. At the same time, Frazelles are tennis lovers and were intrigued to see if their planning concepts could be applied to the sport.
Ed Frazelle contacted Craig O'shannessy who runs match analysis company Brain Game Tennis, who has been working with Djokovic, among other pros, since 2017. As Loudin points out, "he analyzes their patterns of play and helps them understand both how to improve their own performance as well as which strategies they should employ against specific opponents."
O'Shounessy's partner in his work is Warren Pretorius, the CEO of Tennis Analytics, "who developed a model of video analysis that utilizes manual tagging, which he pioneered in 2013." His method is to chart matches over 25 key indicators and then "combines data analysis and visualization to extract match information and generate keywords on indexed video."
Frazelle says that he met with O'Shounessy and Pretorius at Wimbledon and that, "we literally started running data that night." It turned out that RightChain's AI apps help companies Colgate, Caterpillar, Ford, Baxter, and Coca-Cola simplify their supply chains by breaking the process down into 25 components.  Loudin gives an example where forecasting utilizes "an A.I.-based algorithm to craft and continually update a unique model for each product. Network optimization uses an algorithm that determines where to place distribution centers based on a multitude of user-defined criteria."
To apply his methodology to tennis, Frazelle decided to break down a tennis ball's journey from end to end in a similar way. As he explains, "For tennis, we changed the fields to focus on the destination and origin of the ball. It's a very formal coordinate system that maps the tennis court to a level of detail not previously available." (In this case, each service area is divided into 12 sub-zones, and the backcourt is divided into eight such zones.)
Analytics of just the tennis play by itself is quite one dimensional, and as O'Shounessy explained,  the A.I. can find repeatable patterns, measure rally lengths, and determine where precisely a player hit a ball.  "The technology offers us extra layers and patterns for a more detailed analysis. It's one thing to tell a player what's happening, and another to show them with tables and graphs. The graphs that Ed provides cut the data up to multiple ways and easily lead our eyes to where the real keys of winning live."
O'Shannessy also said that one of his toughest sells to players has been convincing them that consistency of play — the long rallies that occur in practice — "was overrated, something that video analytics can't quite prove but A.I. can."For his part, Pretorius added that "Instead of looking at data in isolation, with A.I., they now can get the story of their play evolution."
In the end, Novak Djokovic won the 2019 Wimbledon tournament, with O'Shannessy adding that the use of AI is "just the start of where the technology can take the sport."
Smartphone Data Combined With AI To Help Stop Vehicles From Hitting Pedestrians
Every year, hundreds of thousands of people die in accidents involving motor vehicles. Recently, an AI startup called VizibleZone devised a method to possibly prevent some of these deaths. As reported by VentureBeat, VizibleZone's AI-powered system integrates data collected by both motor vehicles and smartphones in order to alert drivers to the potential location of a pedestrian, which can help drivers avoid tragic accidents.
According to the World Health Organization, in 2018 around 1.5 million people were killed in road accidents. More than half of all of the deaths associated with these accidents involved a collision between a pedestrian or cyclist and a motor vehicle. Over the past decade, consumer vehicles have become more high-tech and sophisticated, equipped with cameras, radar, and lidar, which are capable of detecting people near or on a road. However, a major cause of many fatal accidents is the "hidden pedestrian" problem,  named for instances where a pedestrian is obscured by an object until it's too late.
VizibleZone devised a potential solution to this problem, making use of data from both smartphones and smart cars to create representations of city streets that pinpoint possible locations for both cars and pedestrians. If an AI model determines that there is a potential collision hazard, it will warn the driver of the vehicle, who can take the appropriate action to avoid a collision.
According to VentureBeat, Shmulik Barel, cofounder of VizibleZone, the applications based on their software development kit work by collecting large amounts of sensor and GPS data, which is anonymized before use. Hundreds of thousands of individuals contribute their data to a database used to train the main AI algorithms, which create behavioral profiles that take the environment surrounding these individuals into account. While the model's assumptions about constant properties like the size of objects and vehicles might be generalizable, the model must be customized to fit the individual environment that the applications operate in.  This is because drivers and pedestrians display different behavior in different regions of the globe. In order to make the model reliable, these regional differences in behavior must be accounted for.
Once the behavioral profiles are constructed and fine-tuned, those who elect to use the app just allow the app to broadcast their location. The broadcast information is received by vehicles making use of Viziblezone's software. An AI model then calculates the probability of an accident occurring based on variables like road conditions, the driver's profile, and the pedestrian profile. If the risk of an accident exceeds a certain threshold, the driver will be alerted to the potential of an accident approximately 3 seconds in advance.
Barel explained that the system is capable of alerting the pedestrian to a possibly dangerous approaching vehicle as well if the user wishes to receive those notifications. The AI system is reportedly capable of detecting passengers approximately 500 feet away,  or 150 meters away, in any weather conditions and at any time of day. One concern is the fact that the app seems to drain battery life by approximately 5% every 24 hours, although the startup is currently attempting to reduce that energy usage by half.
According to Barel, as interviewed by VentureBeat, Uber has discussed the possibility of incorporating VizibleZone's technology into its ride-hailing services. While collaborating with Uber might give VizibleZone a big break, the company's current focus is improving the accuracy of the system by scaling up the number of devices that are networked together. VizibleZone would also like to integrate its technology with other smart devices and city infrastructure, such as traffic lights.
While devices like radar, lidar, and cameras have managed to cut down on many accidents, there still hasn't been an application capable of tackling the "hidden pedestrian" problem. If VizibleZone can successfully adapt its current model and bring it to more places around the world, many lives could potentially be saved.
Waymo's Self-Driving Technology Gets Smarter, Recognizes Billions of Objects Thanks To Content Search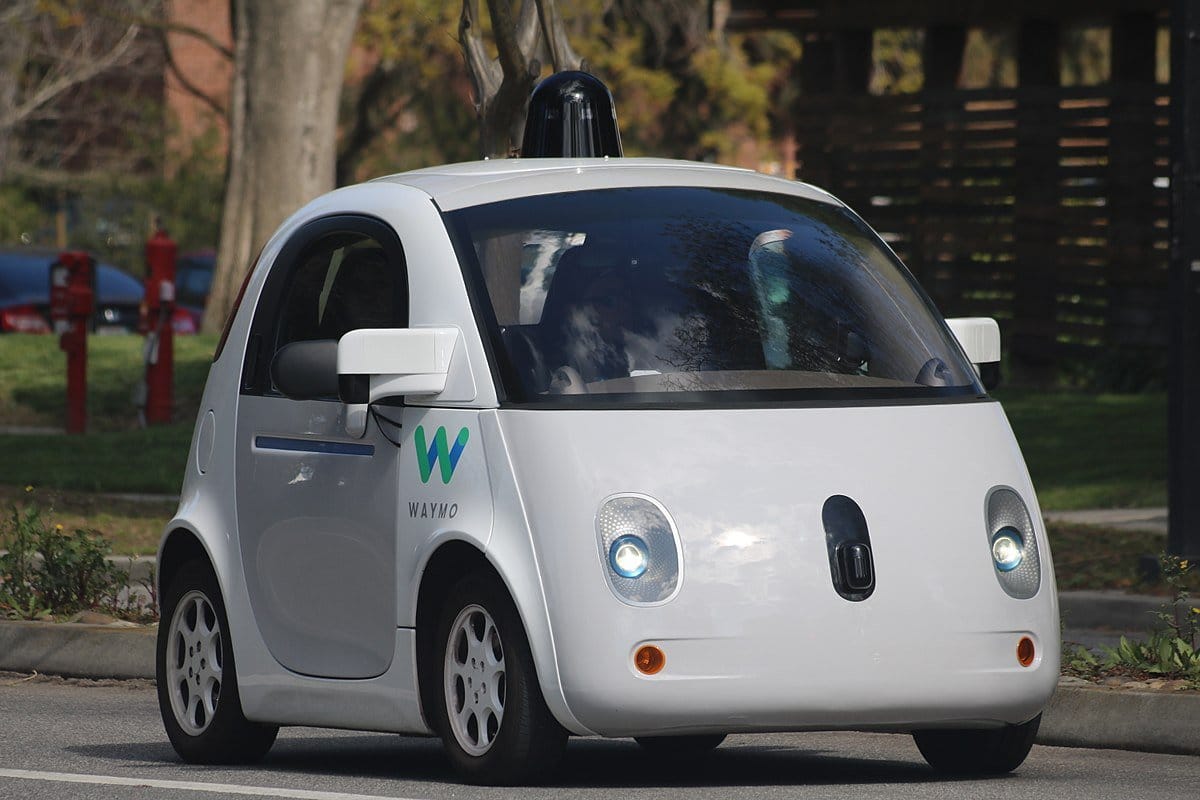 The autonomous vehicles developed by Waymo utilize computer vision techniques and artificial intelligence to perceive the surrounding environment and make real-time decisions about how the vehicle should react and move. When objects are perceived by the camera and sensors inside of the vehicle, they are matched against a large database compiled by Alphabet in order to be recognized.
Massive datasets are of great importance to the training of autonomous vehicles, as they enable the AI within the vehicles to get better and improve their performance. However, engineers need some way of efficiently matching items within the dataset to queries so that they can investigate how the AI performs on specific types of images. To solve this problem, as VentureBeat reports, Waymo recently developed a tool dubbed "Content Search", which functions similarly to how Google Image Search and Google Photos operate. These systems match queries with the semantic content within images, generating representations of the objects that make image retrieval based on natural language queries easier.
Before the advent of Content Search, if Waymo's researchers wanted to retrieve certain samples from the logs, they had to describe the object by using heuristics. Waymo's logs had to be searched using commands that searched for objects based on rules, which meant running searches for objects that were "under X height" or objects that "traveled at y miles per hour". The results of these rules-based searches could often be quite broad and researchers would have then need to comb through the returned results manually.
Content Search solves this problem by creating catalogs of data and conducting similarity searches on the different catalogs in order to find the most similar categories when presented with an object. If Content Search is presented with a truck or tree, it will return other trucks or trees that Waymo's autonomous vehicles have encountered. As a Waymo vehicle drives around it records images of objects around it, then it stores these objects as embeddings/mathematical representations. This means that the tool can make a comparison between object categories and rank responses by how similar to the provided object the stored object images are. This is similar to how the embedding similarity matching service operated by Google works.
The objects that Waymo's vehicles encounter can come in all different shapes and sizes, but they all need to be distilled down into their essential components and categorized in order for Content Search to work. In order for this to happen, Waymo makes use of multiple AI models that are trained on a wide variety of objects. The various models learn to recognize a variety of objects and they are supported by Content Search, which enables the models to understand whether or not items belonging to a specific category are found within a given image. An additional optical character recognition model is utilized alongside the main model, allowing the Waymo vehicles to add extra identifying information to objects in images, based upon any text found in the image. For example, a truck equipped with signage would have the text of the sign included in its Content Search description.
Thanks to the above models working in concert, Waymo's researchers and engineers are capable of searching the image data logs for very specific objects like specific species of trees and makes of car.
According to Waymo, as quoted by VentureBeat:
"With Content Search, we're able to automatically annotate … objects in our driving history which in turn has exponentially increased the speed and quality of data we send for labeling. The ability to accelerate labeling has contributed to many improvements across our system, from detecting school buses with children about to step onto the sidewalk or people riding electric scooters to a cat or a dog crossing a street. As Waymo expands to more cities, we'll continue to encounter new objects and scenarios."
This isn't the first time that Waymo has used multiple machine learning models to enhance the reliability and accuracy of their vehicles. Waymo has collaborated with Alphabet/Google in the past, helping develop an AI technique alongside DeepMind. The AI system takes inspiration from evolutionary biology. To begin with, a variety of machine learning models are created and after they are trained the models that underperformed are culled and replaced with offspring models. This technique reportedly managed to reduce false positives dramatically while also reducing the required computational resources and training time.
Waymo's AI Content Search tool lets engineers quickly find objects in driving records
How the U.S.-China Tech War is Changing CES 2020
As CES 2020 continues to unfold in Las Vegas, so does the tech war between the United States and China. The ongoing conflict has led to some Chinese companies to miss the event. 
Major Chinese companies such as Alibaba, Tencent, and JD.com have skipped out on the world's largest tech event. At the same time, China's focus on major technologies such as artificial intelligence and 5G will be showcased.
CES 2020 has a total of 4,500 companies taking part, and around 1,000 of them are from China. That is less than the one-third that were Chinese in 2018 and the one-fourth in 2019. 
This comes as the U.S.-China trade war continues to affect many aspects of the tech industry. However, the two nations are expected to sign a "Phase One" trade agreement on Jan. 15.
China's trade delegation is expected to travel to Washington for a total of four days, beginning on January 14. Advocates are hoping that an agreement can bring an end to the trade conflict between the globe's two biggest economies. 
The delegation will be led by Vice-Premier Liu He. U.S. President Donald Trump has said that it is a "major win" for the country and himself, while the Chinese have been more quiet. According to Trump, he will visit Beijing at a later date. 
Within the CES 2020 expo, there is a Chinese consulate and commerce ministry-backed station offering free legal help to Chinese attendees, due to current issues revolving around intellectual property rights. Those attendees have been told to carry documents certifying those rights in order to avoid trouble. This comes as IP theft is one of the major issues within the trade negotiations between the two nations. 
Since the shift in U.S. policy against Chinese tech companies in 2019, China has been seeking to establish technological independence from the U.S. According to a January 6 Eurasia Group report on top risks for 2020, this could cause serious issues within the international community. 
"The decision by China and the United States to decouple in the technology sphere is the single most impactful development for globalization since the collapse of the Soviet Union," the report said.
One of the reasons for the decrease in Chinese participation at CES 2020 is that it is harder to obtain U.S. visas, due to the ongoing conflict. 
"Our company decided not to attend this year because we knew it would take forever to get our visa, if they don't get rejected after all," according to a Chinese A.I. chip startup founder.
Only OnePlus and Huawei, two of the top domestic smartphone makers in China, are taking part in CES. Xiaomi, Oppo, and Vivo have skipped the event. 
One of the major areas of interest within CES is artificial intelligence (AI), and China is the global leader. The nation's top AI startups, including Megvii, SenseTime, and Yitu, are absent. Those companies are listed on a U.S. government trade restricted "entity list." They were put on the list due to the ongoing persecution of ethnic minorities in Xinjiang province, which they are alleged to have a role in. 
Another two companies that were put on the list are the voice recognition company iFlyTek and surveillance company Hikvision. They are not present at the event this year. 
Even with the ongoing issues and several Chinese companies being absent from the event, there are many that are attending. Some Chinese participation at CES 2020 comes from A.I. firms ForwardX Robotics and RaSpect Intelligence Inspection Limited, Huawei, Baidu, Lenovo, Haier, Hisense, DJI, and ZTE USA.