How Generative AI is Revolutionizing Travel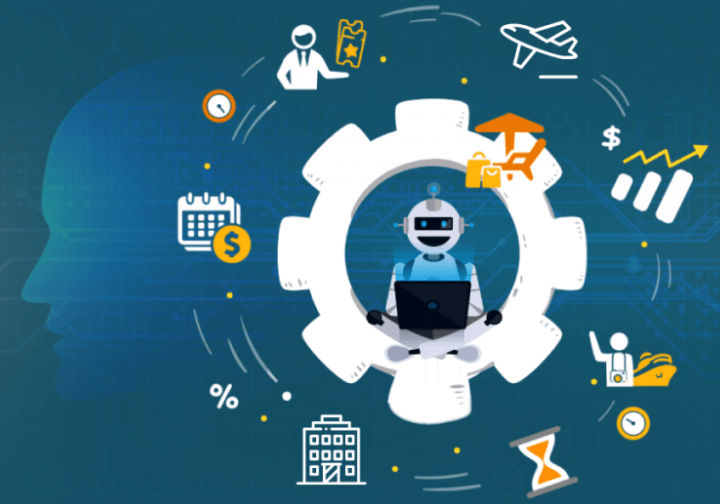 Artificial intelligence has been common for a while in many industries, including travel. Typically, it's seen in predictive technology with algorithms that draw conclusions based on large data sets to output recommendations.
In travel, predictive analytics is used to provide personalized recommendations for hotels, flights, and other services. Predictive models are beneficial for both travel providers and their clients because they can efficiently find and compile the most relevant options from the massive amount of alternatives with far less time and effort than doing so manually.
Hopper is an excellent example of making the most of this technology. The company uses AI to predict both hotel prices and airfares by feeding its algorithms enormous amounts of historical data as well as current trends. This not only gives them a competitive edge when it comes to offering the best prices overall, but it also serves their customers well. By predicting when to book flights based on that data plus a customer's unique travel profile, Hopper can accurately tell travelers when to book flights to save the most money.
However, generative AI is different, and it is upending how many sectors operate. This new and exciting iteration of artificial intelligence has the potential to do so much more for travel beyond what's currently available. Not only can it upgrade the overall client experience but take it to a whole new level by both analyzing existing content and creating something original.
While it's true that generative AI still uses a massive body of existing data for its outputs, the interesting thing is that it can set itself apart from simple predictive AI. In travel, that translates to scenarios where the AI is trained on an enormous amount of travel data and, by having access to the broadest array of inventory and content available from travel suppliers, it will be able to respond to the specific requests of the travelers with relevant, personalized products and content.
This is a truly revolutionary and exciting development for an industry that has been rather slow to change for decades. Not only will it be better for customers, but research shows that the companies that lean into using AI consistently have better financial metrics and see up to 50% more revenues.
Travelers are Getting Better Customer Support From Generative AI Chatbots
Established industry players are turning to generative AI to help create better client service chat solutions, including problem-solving customer support and loyalty programs. The travel industry generally operates on thin margins, and this often means that live human support, though so desired by the customers, may not be sustainable. Studies have shown that integrating AI into customer support has allowed the resolution of up to 80% of problems with a single interaction, reducing the stress of human workers and creating a better experience for clients.
Some companies like WestJet already use AI-powered customer service chatbots to parse general requests and decide when to involve a human agent. Still, we can expect to see far more widespread adoption as generative AI continues to advance. This will also mean that existing chatbots will be upgraded, providing travelers with a more human-like and personalized experience.
Navan, formerly TripActions, also uses generative AI with its chatbot Ava which assists travel managers with booking trips. The company applies the same technology to write, test, refine, and debug code to constantly improve Ava, keeping them ahead of the competition. On the other hand, industry giants often rely on a set team of human developers who are limited in how much and how quickly they can work, resulting in slower deployments of new features.
Generative AI Offers Uniquely Crafted Travel
The internet is a trove of travel opportunities. Whether you're looking for destinations, tourist attractions, new adventures, great deals or a place to stay, the sheer amount of available content is overwhelming. While a great travel advisor can help you sort through the noise, even the best experts may spend hours parsing all the steps to book your perfect trip.
With generative AI, travel companies will be able to provide unique, personalized trips based on chatbot conversations like the answers you provide to a travel agent. Before this breakthrough, the online chatbot interface simply tried to answer basic queries. With the use of generative AI and more intelligent algorithms, the client will get more comprehensive and unique-to-them travel outputs, almost like a full preview of the trip, possibly even with video content at some point.
Where is the Era of Generative AI in Travel Headed?
The most exciting part of adopting this new artificial intelligence is that we are still in the earliest stages of generative AI. In fact, according to Accenture, only 13% of travel companies have dedicated enough resources to AI to really utilize its full capabilities. What we are seeing now is only the barest scratch of what it will eventually be able to do for the industry.
Travel tech giants are embracing the technology at an astonishing rate. Expedia and Kayak are the first to have integrated with Open AI's ChatGPT chatbot. They developed plugins that allow users to engage in natural conversations with their search engines, get access to specific details on flights, accommodations and experiences and book trips directly through Expedia and Kayak websites. More experiments with this tech are yet to come, so it's a brand-new adventure for travelers and travel agents alike.
We can also expect young companies to leverage this tech to its fullest because they are agile enough to experiment and push the boundaries of established processes. The same Accenture study notes that we can expect to see the number of companies seriously pursuing advanced AI double by 2024. New business models and fresh products will cover everything from customer acquisition to cutting-edge search engines and generative AI assistants that can help travelers book a completely unique trip from start to finish.
This time in history feels reminiscent of the earliest days of industry, when the future was a wide-open horizon and anyone could become the next big name. We may even see new unicorns or the like emerge in the future. We are in the midst of the third technical revolution of travel, and we're likely to see innovations that nobody has dared to dream up just yet.